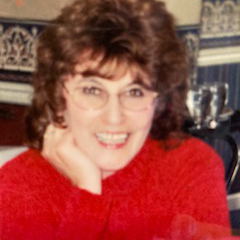 WVNET wants to shine the spotlight on Libby Cress, Accounting Assistant at WVNET Business Office.
Libby was born and raised in Masontown, WV and graduated from Valley High School, Home of the Pioneers.
She started working at WVNET from 1999 and in her words "I was hired by a wonderful group of people back then. Only Phil Snitz and I are left from the original group. I sure do miss them all and remain friends with them even today". She says that working with customers is the highlight of her job and interacting with people from all over the state is that little sunshine in her workday that motivates her to be her best.
She thinks WVNET is a wonderful place to work as it has wonderful people who have a wide set of talent and a joyous outlook in life.

Libby is blessed with 4 beautiful granddaughters, great son-in-law and of course her beautiful daughter. One can't leave out her wonderful husband of 48 years, Mr. Cress. She loves bowling and enjoys spending time with her Church and bowling group