Versatile Application Solutions
West Virginia Network's team of programmers and developers are constantly working to build and perfect the most customer-friendly and cutting-edge applications, ranging from comprehensive universal utilities to completely customized apps that will maximize productivity and reduce costly inefficiencies.
Below are just a few of the applications we currently offer. If you would like more information on any of these, or if you have a problem that needs solving, please contact us today at wvnet@listserv.wvnet.edu to get started!
---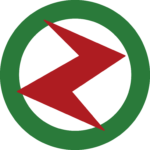 OZ Tracking System
Does your organization have many problems and tasks that need to be organized and completed?
Do you have numerous people working on different things and you need a way to coordinate what they are doing?
Do all of your problems get resolved or do some fall through the cracks? Do you remember who did what, when, how?
These are the kinds of things that OZ can help you with. OZ creates and manages documents that describe every piece of work at your organization from first report to completion.
---
Student Tracking Made Easy
Works with fingerprint readers.
Easily enroll students to be identified by fingerprint. Then, a quick swipe on a scanner will check a student in or out.
Your data is safe.
Gatekeeper data is retained indefinitely and protected by our backup and disaster recovery procedures. Let us worry about the data while you enjoy the reports.
Multiple user roles.
View-only, check-in/check-out, or Administrative access. Set privileges to the level required by each person.
---
Professional Learning and Development
WVNET is proud to introduce our newest software innovation, the Professional Learning and Development system.
PLAD helps take the paperwork out of tracking personal training hours. Our simple and effective interface ensures that teachers and staff can quickly enter their training hours, and administrators can audit and approve training with ease.
Finally, a solution that goes hand in hand with your current training practices and doesn't get in the way. That's PLAD.
---
Healthcare Protocol. Simplified.
FormTrak is a web application tailored to health professionals, giving them an easy-to-use interface to keep digital records of dietary forms and other protocols that otherwise might get lost in the shuffle.
Need to verify that your patient's forms have been submitted? FormTrak makes it easy.
Not sure when that paperwork was sent to be initialed? FormTrak gives you the details you need at your fingertips.
If you are in need of a digital timestamp verification solution, look no further than FormTrak.
---

Public Service Training in a Nutshell
PSTachio is a web application to track regional Public Service Training classes. Track students, instructors, and other users, class enrollment and completion all on one site.
Need reports on a particular class, student, or instructor? Maybe an annual summary report showing enrollment numbers by department? PSTachio makes it only a click away.
When training is complete, PSTachio also assists in creating certificates and CPR cards for students to mark their success in the class.
---
For more information on our growing catalog of products, or to place an order, please contact us today at wvnet@listserv.wvnet.edu or by calling 304.293.5192. For specific pricing details, please see our Schedule of Rates.